Salamsss.. hehehe.. Lame rasenye aku tak update.. Hari ni dah 1 Disember.. wohooo! Well weekend baru2 ni aku tak banyak mase ade kat umah.. hehehe..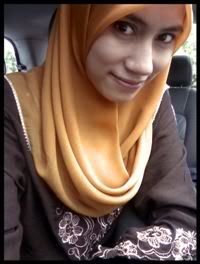 Hari Sabtu, (29 Nov) ... me n family serta atuk g kenduri kawen sedara aku kat Sri Gombak.. kami pegi agak lewat sket dalam kul 3.. Jalan dari rumah ke Gombak amik mase 1 jam setengah jugak la sebab jam teruk.. On da way tu, aku nampak signboard SENTUL.. ihihihi.. my future family was there.. ohw cant tell how much i miss him.. seminggu tak jumpe.. adeh.. hehehe.. pastu lalu kat Batu Caves.. ahaaa.. tu la 1st time aku lalu n tgk Batu Caves tu macam mane.. muahahahahaha.. kesian.. Atuk aku dulu suke sgt bawak aku pegi jalan2.. atuk aku memang jenis nak anak2 n cucu2 kenal sejarah. Die bawak aku g jalan2 serata negeri.. pegi Tugu Negara, tempat Mahsuri, Zoo Negara, n mcm2 lagilah.. aku memang dari kecik tak kisah ikut atuk n nenek aku ke, sedara aku ke, tanpa parents aku.. independent la kunun.. hehehe..tapi bile dah sampai turn adik2 aku, dorang tak pernah pegi lagi sume tempat2 yang aku pernah pegi.. coz family aku dah duk n adik2 skolah kat KL, dah jarang balik. Haih.. yang dorang kenal.. KLCC, Midvalley, Alamanda.. ekekeke..
Then today,hari Ahad (30 Nov).... baru aku dapat jumpe my bf tersayang.. weekend baru die dapat luangkan mase date dgn aku.. huhuhu.. sehari pon sehari lah.. asalkan dapat jumpe.. Alhamdulillah.. hik3.. Bile date die suke tny mane2 tempat yang aku nak pergi, n mesti aku jawab " Mane2 lah".. ekekekke.. kesian dier.. asyik dier je kene fikir.. date kali ni die request aku pakai baju same dgn die.. baju couple.. heee.. Die mmg sgt romantik.. aku jugak lah yang tak romantiknye.. ahaks.. Mama aku kate, aku ikut perangai ayah aku.. heeee.. Hemmm.. Mulenye nak g Sunway Piramid, tapi on da way tu tersilap kuar Exit.. Pastu last2 g Alamanda.. keh3.. kuar hari ni aku tgk cite Madagascar and teman die beli baju kerja n tie..heee.. 1st time aku teman guy beli baju.. Seyes! hihihihi.. and aku suke bile die pakai smart2! Adeh.. He melt my heart, you! weheeeee.. then, die belanja aku mam Kenny Rogers Roasters.. Nyum Nyum! After that, kami pon pulang.. But, die ajak jalan2 kat tasik kat Putrajaya, and I said Ok.. heee.. lagi pon aku tak puas date.. ekekeke.. Jalan2 tgk permandangan indah kat situ.. haaa.. kat situ kan, ramai sgt pengantin2 baru yang shoot gambar kat situ.. macam2 pose ade tau.. ade yang siap berlakon lagi.. jalan2 ke arah juru kamera buat2 happy.. kelakar giler tgk gelagat masing2.. ntah2 ade kot yang pose guling2 kat bukit kat situ.. muahahaha.. aku teringat pulak kat lecturer aku sorang tu.. die shoot kat pantai.. lecturer aku n wife die lari2 kat pantai.. ade gambar yang lompat2.. hahaha.. sgt lawak! bukan pe, sebab tak sangka lak die leh buat gaya camtu.. dalam kelas seyes agak serius orgnye..hahaha.. wopsss.. terlebeh sudah.. ekekekeke.. saje je nak bercerite.. okaylah.. chow!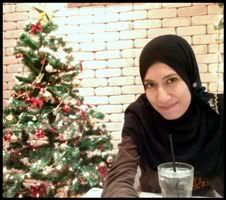 Merry Christmas.. ho.ho..ho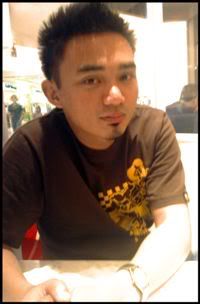 Thanx sayang 4 da lovely day today!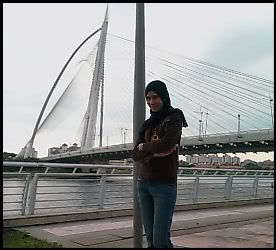 Lalalalalalala..
Good bye November!