Hey all! How's going? Fuh.. Baru dapat bukak laptop hari ni seyh.. coz hari ni hujan lebat sgt2 kat sini.. Gosh.. Astro pon tadi tak dpt tgk.. keh3.. Hari ni GG kuar ngedate.. Me? Nothing to do.. so, tengahari tadi mengadap

MYSPACE

je.. guess what? ahaa.

.

I've deleted almost 300 persons in my friends list

..

ahakss.. Friends aku dah cecah 9900 org.. aku delete yang mane tak aktif n add aku saje2.. aku paling tak suke org yang tak gune gambar sendiri.. tak de personaliti sendiri.. Huh! esok aku sambung delete.. kihkihkih..
Ohw Pagi tadi Atuk aku sampai umah..
Happy dapat jumpe atuk

.
Atuk datang sebab nak hantar adik dier (Nenek Sedara aku) yang nak gi Haji. Tadi aku & family baru balik dr Kelana Jaya, gi tempat jemaah haji berkumpul kat Tabung Haji..

Sebelum tidor, aku nak jawab
1st Tag

dari
Anna si adik comelku!
Snap or just sift through the photo gallery and pick 3 pics of yours which u think are sexy.
Don't have to be revealing(though some said SEXY IS SKIN)
Explain why u think so,
Tag 3 friends (who you think is sexy)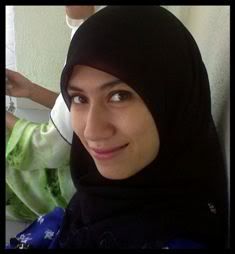 Why do I think I look SEXY in this photo?
Becoz I look sexy in that smile..yehaaaa.. Mase tu tgh tunggu lecturer dtg.. skali mase tgh snap gambar nih... ade group budak lelaki lalu.. Errkkk.. MALUNYERRRR..
Why do I think I look SEXY in this photo?

Coz I think my Hazel eyes is Sexy.. hik3
Sexy Photo No.3

Why do I think I look SEXY in this photo?

Becoz I love that smile.. kihkihkih..Actually I appeared in my College Banner. Senyuman tu bukan dibuat2..ahaha.. Gmbar ni dicandid oleh jurukamera. Mase tu tgh tunggu nak masuk kuliah..ahaks

Okay.. DONE! Now.. Tengok sape yang Kene... ahahaha
DYLLA
IENAZ