Assalamualaikum..yo..yo.. hehehe.. hari ni

alhamdulillah

dah baik demam.. cume hidung ni tak brenti2 kuar air and tersumbat..adeh.. payah! heee.. trima kasih kawan2! Like i said yesterday, hari ni kerja2

mengecat

dijalankan... well, actually not exactly mengecat umah, just

pagar

je.. ekekeke.. jenuh le nak memanjat bumbung plak kan... kalu upah orang, mahu nyer dekat RM 1000 lebih wehh.. baik cat sendiri..

Jimat!

tapi kalu dinding tinggi2, memang kene upah org.. Kerja-kerja bermula pukul 9.30 a.m.. sume

dikerah bangun awal

and mulakan kerja..ahaks.. semalam mule kerja mengikis cat lama.. hari ni baru mule cat.. tertunggeng2 kami wat kerje.. ahaahaha.. mule2 tu, sume semangat, bile dah sampai tghr, ade yang menyelinap masuk umah kecuali mamaku.. ahahaha..

tukar shift

le kot.. okay la tu.. alhamdulillah siap dalam mase satu hari saje.. cewah.. ngeh2

sume kerje siap menjelang magrib... Wah!
Relieved!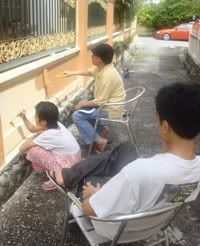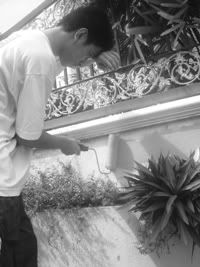 Tadaaa.. siap!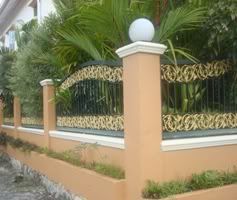 p/s: pstt..takley amik gmbar depan umah, bahye.. kih3..
nanti ade org cam umah..ahaks